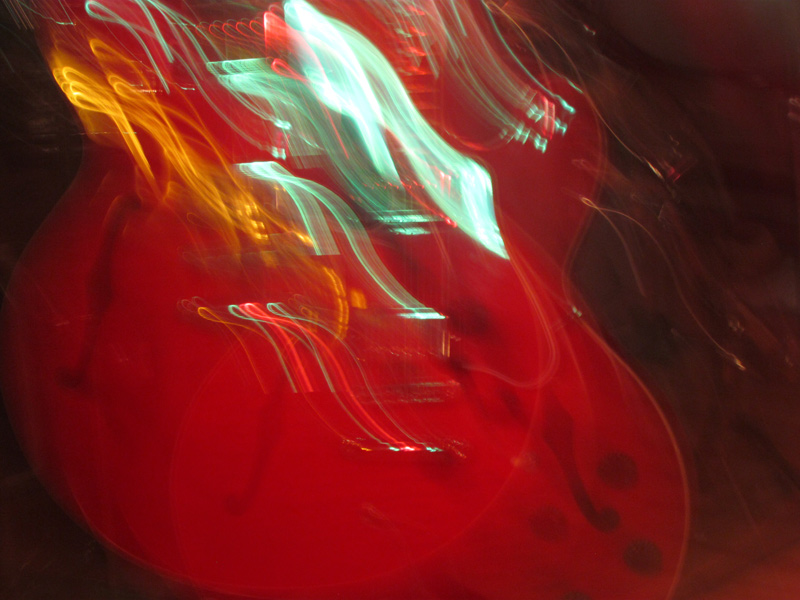 WELCOME TO TALK ZERO


What Should Be Talked About?


Aug 22, 2016
The finally released new album "Electric Style" has been out for a couple of months now. I hope everyone enjoys it. It's sister album, the Electronica / Rock "..." (well, you'll just have to wait for the title), will be released in January, I think. We'll see.

I've made some CD-R versions of the album, which was a much more difficult process than when I did it years ago for Rhythm Cargo, as my quality standards are higher now, and it's 2-disc. I only ended up making a few, so that's why they're so much. Sorry. I was even thinking of doing some Rhythm Cargo ones as well, as that album's still popular, but everyone just seems to want downloads only, so thank you for not making me go through that again. Well, at least until I need to make some for my next album... but by then of course, Electric Style would have sold enough so I could just have them manufactured, like I did Organic Rock, right?

Taking my next batch of songs, I think I will be spliting them up into three new albums: an up-beat rock/electronica album, a blues-rock album, and a "Happy" guitar-pop album (which people keep calling it country-western, but I think it's more like rock & roll). These each need a few more songs to be a complete album, and I don't think I'll have any of them done this year. Also, I'm thinking about making these albums shorter. Normally I go for about an hour, but I'm going to try for under 50 minutes. This way I could complete them faster, have them be more focused, and be able to put out more than one album a year, like they did back in the 60's.


Mar 21, 2016
Over a year has passed, and I have yet to release one of my new albums, let alone three. The main reason? - my printer broke. I haven't been able to print my finalization for the two new albums, and it seems no one makes a good printer, so I'm just going to have to buy the least worst one made. I apologize to those patiently waiting for a good, real, Rock album. Many "Rock" albums today would have been considered "Soft Rock" in the 70's, and it seems as if almost everyone is afraid to play any lead guitar, let alone "Jam". Hopefully this album will help make up for that.

As for the "Pop" album I'm working on, many of the songs I'm making are, as usual, all different genre's. I'm either going to have to make two complete seperate albums, which will make the delay "really long", or make it a single album split in half, causing only a "long delay", as the songs seem to be too soft or too hard to mix together.

So... I will definetly be releasing my full rock album this year, probably in a couple months. I think the album turned out pretty good. It's even more Rock than Organic Rock, and I put a strong focus on getting a good drum sound this time; a laborous process of having to playing every snare hit four times, and on some, every kick twice. Not too much fun on a ten minute song...


Jan 11, 2015
It has been six years since my last album, "Organic Rock", went straight to the bottom of the charts in 2009. Now, if all goes well, I will be repeating that great feat this year, twice, as I have two new albums recorded, and hopefully I will have at least a third done by the end of the year. Both of the new albums will have their "Expanded Edition" built right into them, meaning they will come with a second disc of single versions, (shorter versions), and some alternate edits. This proved popular with the re-issue of my last two albums, "Rhythm Cargo" and "Organic Rock", and I am happy to add as much value to your purchase as I can; even though they are double albums, they will still sell for single album prices. For those of you who find a way to download them for free, your price will remain unchanged.

Also, as usual, each album is about an hour in length, (excluding the second disc), which I feel is the appropriate length for an album. Alot of albums are about 30-45 minutes, which I have always felt was too short. But if you don't think so, the second-disc versions are about that length, so I have you covered.

Some of the songs on the new albums will be featuring an addtional new tube guitar amp, and for my bass guitar, a new 15" bass speaker played along with the usual 12" one I have always used. Future recordings will be featuring additional new equipment; such as two new guitar effects pedals, a new mixing console for mic preamps, and for the first time since 2007, a new guitar. Red of course, as are all my guitars, because red is a "tone" color, and guitars sound better when they are red. Besides being red, this one is a semi-hollow body, and I'm already blown away... by how much it sounds like my other guitars. Obviously the color has alot to do with it. It also makes for great pictures, though being red has no effect on that.


>>Links to other Randominiums
Yamaha AW4416 Song Files Backup (to CDs)
This page is for people who use this system and want thorough backups from it.
Click here if you are curious to see our shipping department



---
PLEASE UNDERSTAND THAT ANYTHING YOU READ HERE MAY BE UNINTENTIONALLY INCORRECT.
---
P.S. If you are "Looking for Teddy Gibson - No-One's Favorite, Egomaniacal, Non-Sense Talking Bear!™" then please proceed to jessejsmith.com.
Or not. He won't understand either way.

All Content Protected Copyright 2019-2007© Grand World Music™ / Jesse J. Smith All Rights Reserved