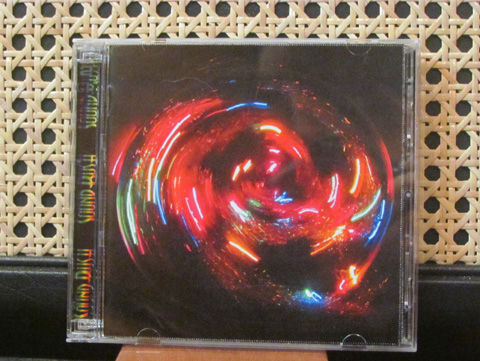 This is my sixth album, and was recorded alongside Electric Style. Where Electric Style was a collection of the more Rock sounding songs I had, SoundRush is all the Electronica sounding ones. Even though this record has a lot more keyboard on it, it still contains quite a bit of electric rock guitar, making it more of a Rock/Electronica album. This album also comes with a second disc of single versions.



Use the "Download Sample" link to save individual song samples to your computer.
Individual song samples are 320k mp3's, and are about a minute in length.
The "Download" link is a 320k mp3 song, and is all 10 album samples edited together into one big track.

Special: The full double album SoundRush is available as a free download on the Purchase page.


Disc 1




(All 10 samples together as one song file - 29mb / 12min)




Disc 2
Single, Extended & Split Versions


| | | |
| --- | --- | --- |
| 1- On The Run (Single Version | 2- On The Run (Single Version Bass | 3- Techno Gekko (Single Version 1 |
| 4- Butterflies In Bell Bottoms (Single Version | 5- The Seeing-Eye Dolphins Of Atlantis (Single Version 1 | 6- The Seeing-Eye Dolphins Of Atlantis (Single Version 2 |
| 7- The Seeing-Eye Dolphins Of Atlantis (Single Version 3 | 8- The Temple Of Jhoom (Hindustani ((Parts 1, 3, 4, 8 & 11 | 9- The Temple Of Jhoom (Techno ((Parts 4-7 & 11 |
| 10- The Temple Of Jhoom (Jazz ((Parts 2 & 10 | 11- Technocean (Extended Version | 12- Overdriver (Single Version Bass |
| 13- Digital Gold (Single Version | 14- And The Orca Now (Single Version | 15- Space Hum |
| 16- Cause That's Howie Role (65 ((Single Version | 17- Techno Gekko (Single Version 2 | 18- The Seeing-Eye Dolphins Of Atlantis (Single Version 4 |
| 19- The Temple Of Jhoom (Part 1 | 20- The Temple Of Jhoom (Part 2 | 21- The Temple Of Jhoom (Part 3 |
| 22- The Temple Of Jhoom (Part 4 | 23- The Temple Of Jhoom (Part 5 | 24- The Temple Of Jhoom (Part 6 |
| 25- The Temple Of Jhoom (Part 7 | 26- The Temple Of Jhoom (Part 8 | 27- The Temple Of Jhoom (Part 9 |
| 28- The Temple Of Jhoom (Part 10 | 29- The Temple Of Jhoom (Part 11 | 30- The Temple Of Jhoom (Hindi Drum ((Parts 8 & 11 |
| | 31- The Temple Of Jhoom (Techno 2 ((Parts 4-7 & 11 | |


Please do not upload, file share, provide a direct link to a music file,
(or anything else along those lines for these song files), without permission. If you wish to share any of these song files online,
please do so only with a link to this entire page, or contact the artist first.
Thank you.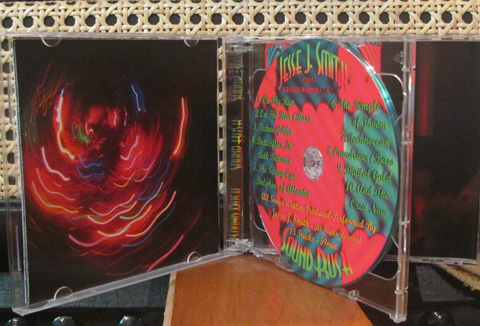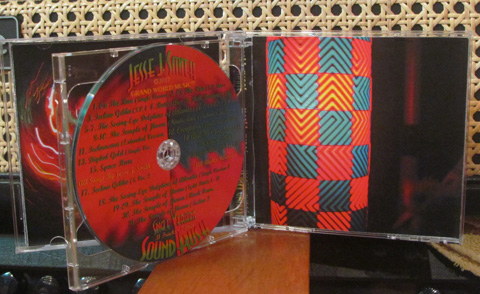 Album Description
Electronica, Rock, Techno, Jazz & Instrumental.
There's no compression or EQ changes, so EQ'ing your stereo to flat will give you the true sound of your speakers & the record.

The second disc is set to the same track order, but edited to shorter song lengths. Some songs are split into multiple tracks as well, some may be extended versions, while some may have changed arrangements. This alternative disc can be played as is, or used to mix your own special version of the album.

Album Details:
2 CD-R Compact Discs
44 Tracks - 133 minutes
Disc One - 13 Tracks / 59 min
Disc Two - 31 Tracks / 74 min
Standard size 2 disc jewel case with full color art
Six page booklet

Performed, Written & Recorded By:
Jesse J. Smith

Recording Details:
This album was recorded with an old, high-end, digital mixer/recorder; with Electric Guitars, Electric Bass, Tube Amps, a Keyboard, Wah, Cymbals, Microphones, Delay, Distortion, Octave Fuzz, Flanger, Phase Shifter, Chimes, Chorus & Reverb. These songs were made between October 2008 & July 2013.


Song Information:
On The Run: Coming Sometime

On The Run (Bass Version: Coming Sometime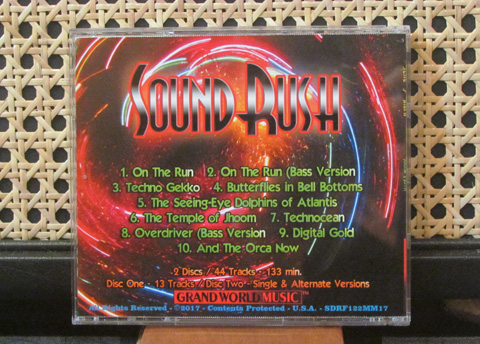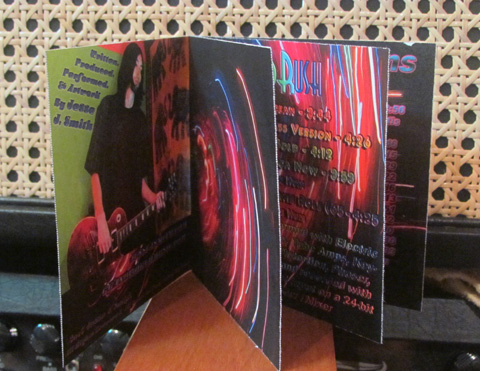 View CD Ordering Information - Plus Digital & Streaming Links

View Other Albums

All Content Protected Copyright 2019-2007© Grand World Music™ / Jesse J. Smith All Rights Reserved